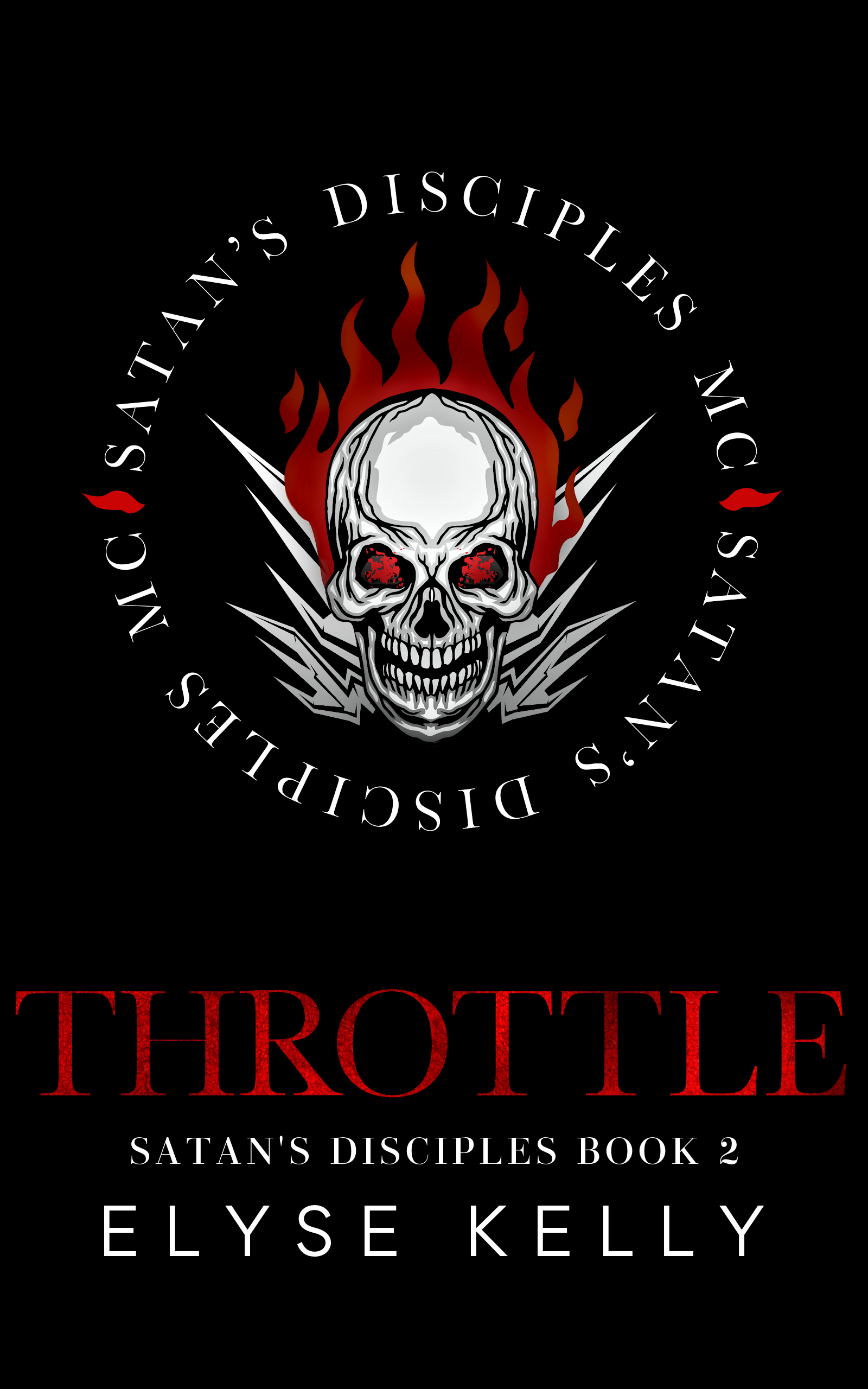 How could he leave me here, with the city's most-dangerous motorcycle club?
I'm a defense attorney, not a biker babe. And the oversized brute they assigned to protect me hasn't taken his watchful gaze off me for two seconds, annoying me every chance he gets.
So, why can't I stop thinking about him, imagining those strong, calloused hands caressing my bare skin?
THROTTLE is Book 2 in the SATAN'S DISCIPLES MC SERIES. This dislike-to-lovers, protector, motorcycle club romance comes with a slight age gap, forced proximity, and a guaranteed HEA. Grab your leather jacket and get ready to ride with this gorgeous biker who'll do anything to keep his woman safe from the deadly men sent to hurt her.
SATAN'S DISCIPLES MC SERIES
Faithful, loyal, and ruthless.
The men of SATAN'S DISCIPLES MOTORCYCLE CLUB live a dangerous lifestyle with deadly consequences. And that's just the way these possessive alphas like it. Get ready for a long, hard ride with the bad boys of Carnage, Nevada, in these sexy, sinful HEAs that are guaranteed to leave you satisfied and breathless.