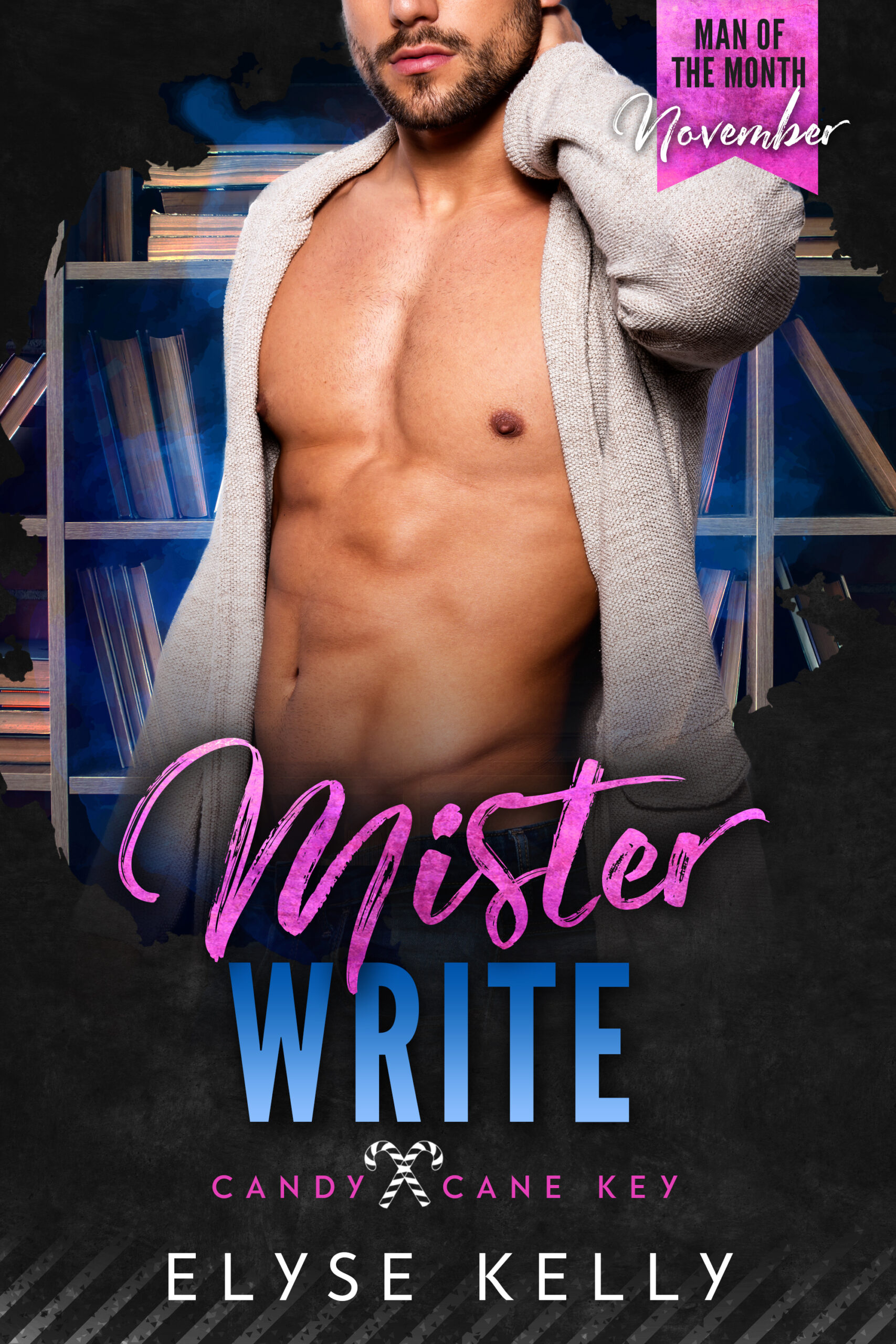 She's sunshine in a dress… and it's driving me crazy.
But that's my fault for agreeing to spend the next 30 days in Candy Cane Key with Teddie, a sexy-as-sin redhead who I'm pretty sure sh!ts reindeer glitter.  
I'm stuck in a holiday-themed hell with the most cheerful woman I've ever met. And to top off the freshly baked cookies she keeps serving up, I can't seem to keep my hands to myself whenever she's around. 
But that's exactly what I don't need when I have a career-ending deadline looming over my head while struggling with the worst case of writer's block I've ever had. 
Yet this annoyingly sweet girl is determined to help get my words flowing again, no matter what it takes. Even if she has to be more naughty than nice. 
Maybe Teddie is just write for me after all… 
MISTER WRITE is a stand-alone, super sexy, grumpy/sunshine, romance with a HEA! So get yourself a fan because you'll definitely need to cool down after reading this spicy, fast-paced, instalove book!
The MAN OF THE MONTH CLUB is a steamy, small-town collection featuring a new hottie (or two!) every month. In 2023, escape to Candy Cane Key, Florida, and celebrate ALL the holidays with your favorite group of romance authors and their delicious book boyfriends. Can't wait to see you there!